The Turbo A.C.'s are back from the brink!
"The brink of what?" you may ask. Lead singer and founder Kevin Cole narrowly escaped the collapse of his NYC apartment building by relocating to Puerto Rico… only to have his home and punk rock pizza parlor decimated by Hurricane Maria. What better time and place to write and record the perfect surf-laden punk rock record for a new generation who despise the government, their parents and each other? And with the help of an emergency crowd-funding effort organized by stateside friends, The Turbo A.C.'s did exactly that.
Formed in the back alleys of New York in the early 90's, the band released a number of EPs and compilation tracks on various labels before issuing their debut full-length on NY/HC pioneer Blackout Records in 1996. Damnation Overdrive showcased the A.C.'s' adrenaline-soaked punk rock'n'roll and cemented their signature surf-punk sound, blending elements of Dick Dale, Ramones, Misfits and Motorhead. The A.C.'s returned in 1998 with Winner take All. This album expanded more into the surf guitar elements catching the interest of Dexter Holland and Nitro Records who released Fuel for Life (produced by Roger Miret of Agnostic Front) in 2001. 2003 saw the release of Automatic. Produced by Blag Dahlia of the Dwarves and mixed by Billy Milano of SOD, it was widely hailed as the band's most intense work yet. The Turbo A.C.'s supported the effort with an exhausting run of live dates. Avenue X next appeared in June 2005 and was followed by Live to Win one year later. Kill Everyone, their biggest and most ambitious album to date was released on Stomp Records in 2011 to rave reviews and international tours with Flogging Molly, Dropkick Murphys, The Dwarves, Turbonegro, The Hellacopters and tons more. Which brings us up to date.
Radiation is thirteen driving tracks of classic outcast hooks, seething rage and scathing commentary on politics, relationships and life in general. After getting every shitty hand that life can deal them, these battle-scarred rock n' roll stalwarts prove that you can still end up basking in the sun on the beach just like Andy Dufresne in Shawshank Redemption.

"Being one of the critical pieces that epitomize the spitfire sound of the mid-90s NYC punk n' roll scene, The Turbo AC's show no incentive to change a working music formula, which continues to play in their favor. Their new offering, Radiation, represents 23 years going strong for Kevin Cole (founder – guitar/vocals) and crew with a consistent attack of hard-charging power chords, surf staccato picking grooves, and a ruthless rhythm section."
-
Juice Magazine
"Overall, Radiation is steeped deeply in classic punk culture, and is definitely worth a listen – or ten"
-
Spill Magazine
"The AC's have been smacking the listener around in the well worn dark alleys still crusty with the puke and blood of streetpunk's heroes and villains."
–
4 out of 5 stars – Alternative Press
"Grease monkey rock & roll such as this isn't created for commercial gain or mass acceptance. Besides, fans of the Turbo A.C.'s and the rest likely don't want these guys to change -- if they did, someone might get their head kicked in."
–
All Music
Releases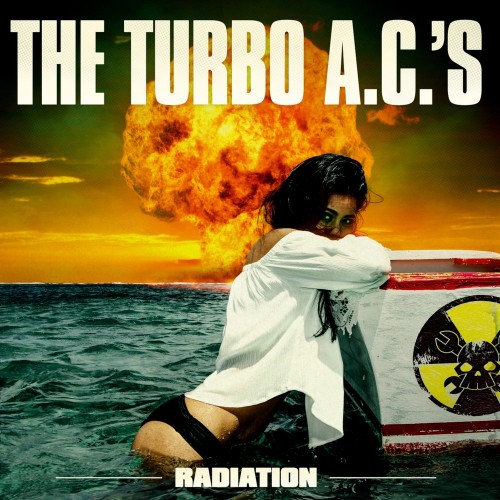 Turbo A.C.'s
"Radiation"
STMP152
Listen Now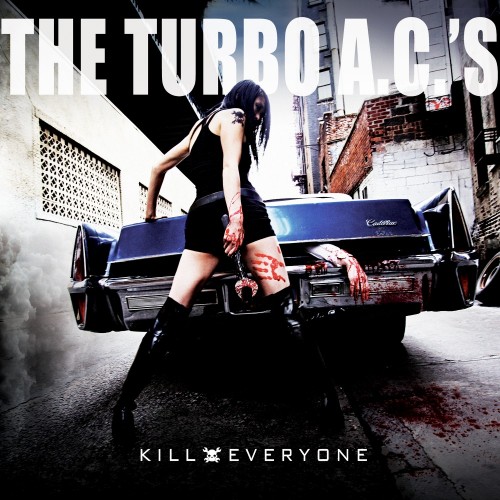 Turbo A.C.'s
"Kill Everyone"
STMP092
Listen Now