Beer & Loathing
Release Date: July 03, 2020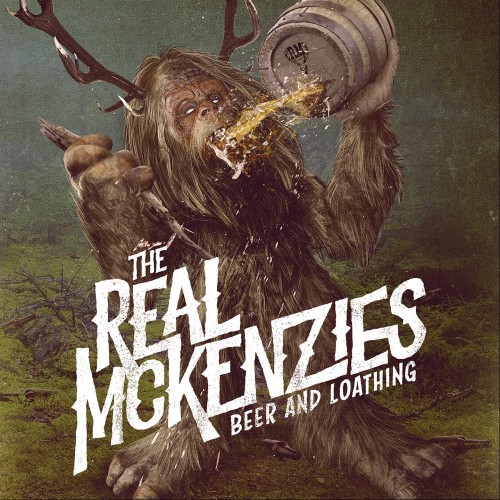 Tracks
1. A Widow's Watch
2. Overtoun Bridge
3. Big Foot Steps
4. Beer & Loathing
5. Cock Up Your Beaver
6. Nary Do Gooder
7. Death Of The Winnipeg Scene
8. 36 Barrels
9. Whose Child Is This
10. The Ballad Of Cpl. Hornburg
11. The Cremation Of Sam McGee
12. A Seafarer's Return
Beer & Loathing
Release Date: July 03, 2020
Tracks
1. A Widow's Watch
2. Overtoun Bridge
3. Big Foot Steps
4. Beer & Loathing
5. Cock Up Your Beaver
6. Nary Do Gooder
7. Death Of The Winnipeg Scene
8. 36 Barrels
9. Whose Child Is This
10. The Ballad Of Cpl. Hornburg
11. The Cremation Of Sam McGee
12. A Seafarer's Return
Their eleventh full-length album Beer & Loathing is a true return to form for The Real McKenzies. Dueling guitars double up against soaring bagpipes while Paul regales the listener with epic tales of alcohol soaked debauchery, historic sagas and hard-fought personal battles. Whether you're a McKenzie lifer or new to the game, these 12 glorious songs are sure to get your blood up and your heart pumping.
Canada: Available on limited edition Seafarer's Green and Beer Piss Yellow vinyl
right here
!
Rest of the world, please order through the good folks at
Fat Wreck Chords here!