It I can be said, without any exaggeration, that The Real McKenzies are a national treasure.
Founded in 1992 by the larger than life, punkrock poet laureate, Mr Paul McKenzie, this merry band of miscreants has spent a quarter century circumnavigating the globe to bring the McKenzies gospel to an ever-adoring throng of rebels, scallywags and ne'er do wells. There's not many bands that can boast of a twenty five year career as staggeringly adventurous, wildly tempestuous and utterly death-defying as The Real McKenzies. It would be a serious mistake to write them off as just another Celtic punk band. They are an unstoppable juggernaut of touring mayhem. A ferocious troupe of insanely talented minstrels, storytellers and entertainers melding traditional acoustic and electric to create a sound like no other. Their list of accolades is long. From sharing the stage with the likes of NOFX, Rancid, Flogging Molly, Metallica and Shane McGowan to appearing in film, books and video games to signing with the legendary Fat Wreck Chords, their story continues to astound.
And now, to celebrate their landmark twenty-fifth anniversary, The Real McKenzies return with their 10th and very best long-player to date. And that's not hyperbole. This is an absolutely monumental giant of an album. "Two Devils Will Talk" is fourteen tracks of pure, unbridled audio bliss. The songs are rebellious, poignant and achingly heartfelt with an extra helpings of Scottish charm and wit to boot. The recurring and very timely themes of Two Devils Will Talk are hope, perseverance and living your life to it's fullest. Opening track "Due West" is an anthemic epic about moving forward and never looking back, while "Seafarers" is a rollicking tale that deals with accepting the fact that you can't change how the waves roll, only how you roll through them. There's even a glorious cover of Stan Rogers' "Northwest Passage" and a spectacular reworking of "Scots Wha Ha'e" (one of the first ever Real McKenzies recordings). "Two Devils Will Talk" sees a resilient, triumphant and defiantly hopeful band at the very top of their game.
You may be asking yourself; how do I get in on what will surely be the party of the century? Well, fear not true believers, The McKenzies' ship will be embarking on massive tours across USA , Europe and Canada to bring the celebration to a stage near you. So raise a glass, raise a fist, or better yet, raise a little hell for twenty-five years of The Real McKenzies, and another one still for many more happy years to come!
For fans of: The Dropkick Murphys, Flogging Molly, Gogol Bordello, The Pogues.
What the press is sayin'

"The Real McKenzies are the rare outfit that improves with every album."
–
Punknews
"…they've never strayed far from their unique blend of Scottish folk and Spirit of '77 punk rock. Much like Boston's Dropkick Murphys, there is ample bagpipe to be heard on any of The Real McKenzies' releases, which lends well to the band's ear for melody."
–
Absolutepunk
"They've been busting out solid Celtic punk rock for over a decade, yet you'll still find kids on the internet calling them out for ripping off bands like Dropkick Murphys and Flogging Molly, both of whom came out of the gates a few years after the McKenzies released their first album in 1996 and were doubtlessly influenced by the band's sound and look."
–
Exclaim Magazine
"With just as many guitar licks as there are bagpipe melodies, The Real McKenzies have written thirteen songs that would get any punk crowd moving in a pit and make any old Scot raise a pint and smile."
–
The Punksite
Releases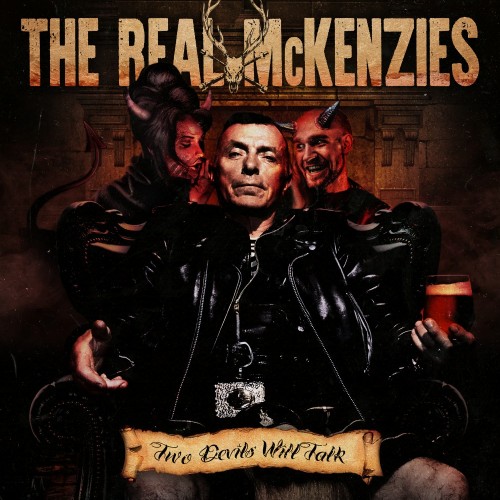 Real McKenzies
"Two Devils Will Talk"
STMP137
Listen Now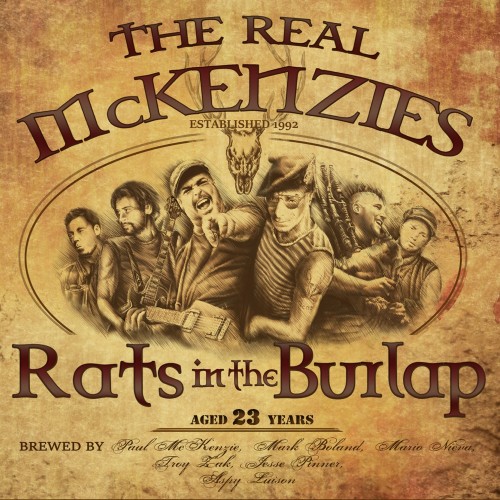 Real McKenzies
"Rats In The Burlap"
STMP118
Listen Now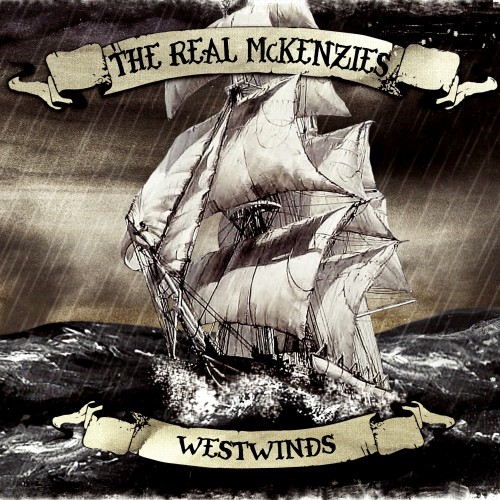 Real McKenzies
"Westwinds"
STMP096
Listen Now