Love Is For Lovers
Release Date: July 09, 2021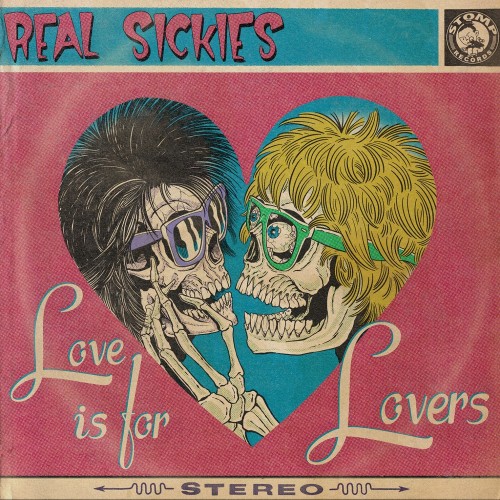 Tracks
1. Communication Breakdown
2. Destructive Nights
3. Love Is For Lovers
4. Give And Take
5. Sickies Don't Talk
6. I Think Of Sunshine
7. Queen Of Hearts (Try To Ignore)
8. Tear It All Down
9. Hold On Baby
10. Least Favorite Of Mine
11. Going Through Changes
12. Talking About You
13. Jeepster
14. They Don't Know
Love Is For Lovers
Release Date: July 09, 2021
Tracks
1. Communication Breakdown
2. Destructive Nights
3. Love Is For Lovers
4. Give And Take
5. Sickies Don't Talk
6. I Think Of Sunshine
7. Queen Of Hearts (Try To Ignore)
8. Tear It All Down
9. Hold On Baby
10. Least Favorite Of Mine
11. Going Through Changes
12. Talking About You
13. Jeepster
14. They Don't Know
Click anywhere above to hear the advance single Love Is For Lovers!

Hot on the heels of their 2020 WHO Vaccine benefit album "Quarantined", Real Sickies are back to make your heart skip a beat and your butt leave your seat with Love is for Lovers! The new album is a stellar collection of 14 timeless songs about love (duh), loss and heartache served up as only the Sickies can. From explosive rockers to heart-wrenching ballads, Love is for Lovers has the whole enchilada!

You'll laugh, you'll cry, you'll dance the night away to the romantic sounds of Edmonton's answer to the Ramones.

Everybody knows that Love is always best when it's shared with friends and with special guests Lucette and Dave Bacon (Real McKenzies/SNFU) there's more love to go around than ever!