FUN
Release Date: May 05, 2009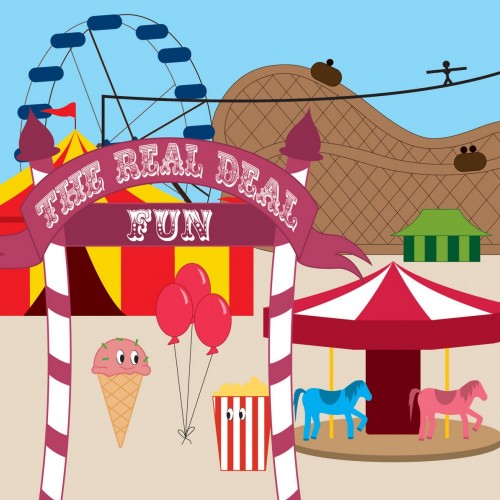 Tracks
1. A Day With Me
2. Better Change
3. Way Back Home
4. Rebel's Chant
5. Without Argument
6. It's Paradise
7. Our Parking Lot
8. Judge A Book
9. Shut Your Mouth
10. Another "Another Fuck You Song"
11. My So Called Life
12. Boddington Beer
FUN
Release Date: May 05, 2009
Tracks
1. A Day With Me
2. Better Change
3. Way Back Home
4. Rebel's Chant
5. Without Argument
6. It's Paradise
7. Our Parking Lot
8. Judge A Book
9. Shut Your Mouth
10. Another "Another Fuck You Song"
11. My So Called Life
12. Boddington Beer
Once in a while, a band comes along and changes the face of music. The Real Deal is indisputably NOT one of these bands…Hot damn they are fucking FUN to be around though!

Their sophomore Stomp Records release entitled "FUN" is a fitting name for the 12 tracks of what the band has come to brand as Party Punk. The record hits stores May 5th.
WARNING: exposure to "FUN" may induce unexplainable binge drinking and spontaneous mosh pits.

Closing in on 350 shows across North America (since 2004), 351 hangovers (since 2008) and no gold records (to date or in the foreseeable future), The Real Deal have rocked stages with the likes of Less Than Jake, The Slackers, Millencolin, Protest The Hero, Reel Big Fish, The Planet Smashers, Gob, Set Your Goals and so many more.