Raygun Cowboys are a psychobilly punk rock n' roll band hailing from the very best dive bars and poolrooms of Edmonton, AB. This 50's influenced 5-piece outfit plays insanely high-energy badass rockabilly with elements of punk and rock n roll that instantly gets people on the dance floor from the first to the last.
Formed in 2000, the cowboys started playing local shows and quickly became the band of choice to support touring acts in western Canada. In 2005 the Cowboys released their first recordings on the Zombie Night in Canada 2 compilation and released their debut Underworld Boogie in 2006. The band hit the road shortly after and toured coast to coast several times bringing their suped-up psycho juke joint jive to a legion of fans across the country. In 2007 they added a killer horn section to their traditional 3 piece rockabilly line up. Two full-length albums followed along with constant touring in every corner of the country including appearances at some of the best festivals in the coutry like Pouzza Fest, North Country Fair, Folk on the Rocks, Beaumont Blues Fest, Hotrod Hootenanny and the Salmon Arm Blues and Roots festival. In 2010-11 the Rayguns toured Europe in and backed up rockabilly legend Wanda Jackson at the Edmonton folk festival and began recording their third full length album Heads Are Gonna Roll that fall. Chocked full of terrifying tales of ghoulish debauchery, Heads Are Gonna Roll clocked in at 11 breakneck tracks and brought the band a TON a critical acclaim bringing them to the forefront of their genre.
And now the boys are back in town with The Cowboy Code! Eleven brassy belters set to get your saddle blazing and your spurs a-spinning. These hard rocking songs harken back to the days of smoky gin-joints and speakeasies while cutting a modern edge to the classic rockabilly style. Featuring a heartfelt cover of their good friends SNFU's "Painful Reminder" and badass tribute to everyone's favorite futuristic cyborg "Robocop" this album is an absolute necessity for rockers everywhere.
For fans of: The Creepshow, Tiger Army, Nekromantix, Mad Sin, The Brains, Rocket from The Crypt
From the press gallery:
"To say the Raygun Cowboys have had quite the career would be an understatement. After being on the scene for 15 years, putting out numerous records, losing and adding members, touring relentlessly, it seems things are only just beginning for the Edmonton rockabilly vets."
–
Beatroute
"...a rollicking ass-kicker of an album, rocking confidently from roots-rockabilly to punk to blues then old-school country."
–
Vue Mag
"One of Canada`s most iconic Rockabilly bands"
–
CHLY 101.7
"Surely there isn't another band in Canada with a sound quite like the Raygun Cowboys. From one track to another, leisurely-paced rockabilly becomes lightning-speed psychobilly with a dash of brass thrown into the mix for good measure….this album proves without a doubt that the Raygun Cowboys are a force to be reckoned with"
–
Vue Weekly
"This band really is unique with all the different styles that they play, keeping you guessing as to where they are going to go from track to track. Everything is played with conviction and love and just jumps out from the speakers and grabs you"
–
Altered Frequencies
Releases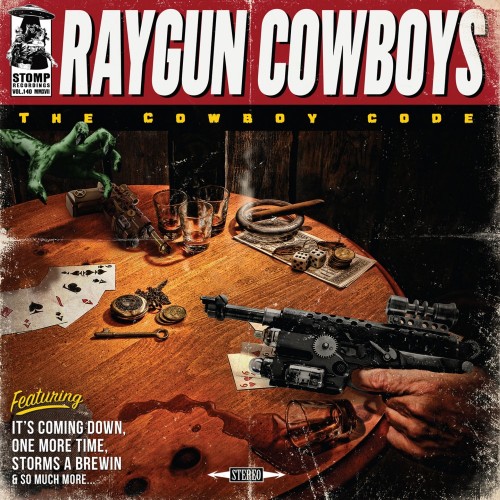 Raygun Cowboys
"The Cowboy Code"
STMO140
Listen Now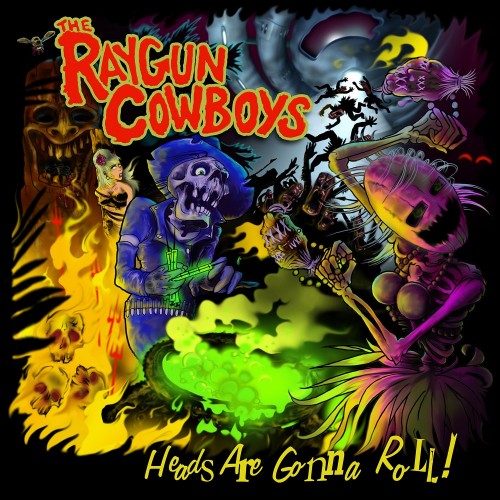 Raygun Cowboys
"Heads Are Gonna Roll"
STMP120
Listen Now
Video
Heads Are Gonna Roll