K-Man & The 45s, where Ska meets Rock and Roll. One of Canada's most well-known and loved Ska bands. Their relentless touring and hyper active live shows keep turning heads.
Their critically acclaimed Self-Titled album came out in 2016 and there's been no slowing down since (barring the pandemic blip). Fan favorite songs such as I Don't Mind and Space Thriller cemented them in the scene while festival plays and relentless touring brought them to the four corners of the globe. Playing alongside greats like the Voodoo Glow Skulls, The Planet Smashers, The Original Wailers, Big D and The Kids Table, The Slackers levelled up their fanbase and live show.
With the release of Stand With The Youth the band was solidified in the National and now international Ska and Punk scenes. Things were going great! Now they were not only playing Canada but The USA and Europe as well. Everything was going great!
Then the Covid call came in and everything shut down.
Completely devastated, beaten by a pandemic and divorce, K-Man spent his time in a little house isolated on the side of a mountain by a lake. Here he wrote the songs for Primed To Go. Self reflection let to the realization that life is just better on the road (a major them of the album). There were moments of fun and light heartedness during these times shown in songs such as The Girl Likes Heavy Metal, Daytime Drinking and Regroup on Planet X. The latter features Efrem Shultz of the Voodoo Glow Skulls, Death By Stereo and Manic Hispanic.
There is also an element of soul searching showing a more personal lyrical tone in some songs which are a new thing for the band. K-Man Style Way depicts the loneliness that can occur while spending so much time on the road. The song Silhouette is a slower moody ballad and departure in style featuring the lovely Lea Keeley doing a duet with K-Man on vocals and musical moods that reflects the love and obsession romance depicted by the words.
Primed To Go feels like a more complete album than their past efforts and shows the growth of the band. Always energetic and just as refreshing this new album tips its hat to the original Ska genre with the band's signature Rock and Roll attitude front and center.
Festivals, Canadian, US and European tours are all booked and K-Man & The 45s keep moving!
For fans of: The Specials, The English Beat, Mad Caddies, The Planet Smashers, Sublime
"The band creates a contagious proposition from a fusion of ska and rockabilly spiced classic rock 'n' roll with plenty more involved, a recipe providing their finest feast of sound yet within their self-titled full-length.
" –
RingMaster Mag
"With a fantastic horn section playing catchy melodic lines and blazing solos over an energetic rhythm section, they switch naturally from ska to rock and punk, with surf sounds often not far behind."
–
XS NOIZE
Releases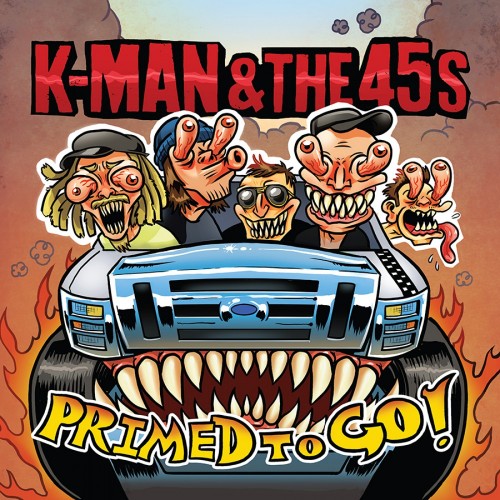 K-man & The 45's
"Primed To Go!"
STMP184
Listen Now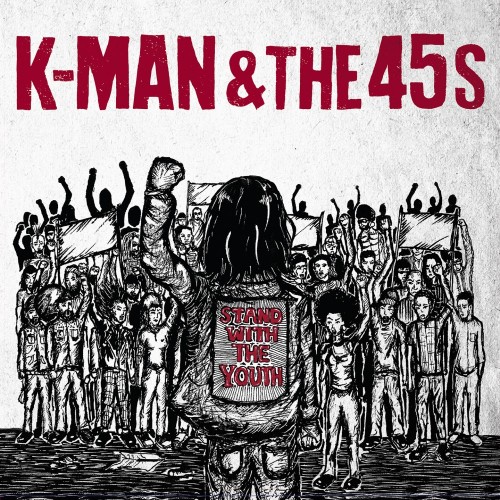 K-man & The 45's
"Stand With The Youth"
STMP154
Listen Now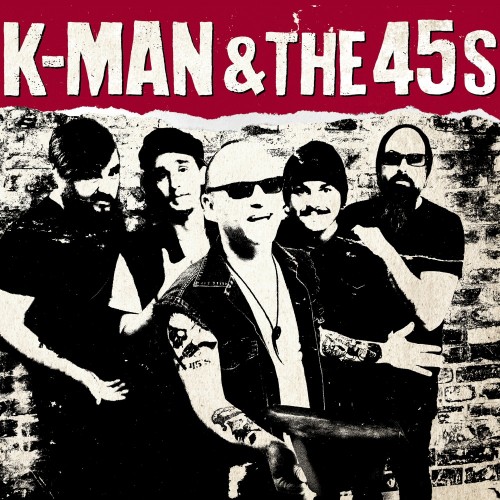 K-man & The 45's
"K-Man & The 45s"
STMP135
Listen Now
Video
The Girl Likes Heavy Metal