Doghouse Rose
is all about chosen family. Founded in Toronto by best friends and partners in crime Sarah Beth Rose (vox/guitar) and Jefferson Sheppard (bass), the band is rounded out by long lost cousins Jordan (drums) and Garrick (lead guitar). Not to be pinned down by genre labels, Doghouse Rose infuses elements of pop-punk, new wave and rock n' roll into a glorious and unique audio concoction all of their own.
Over the past TEN years, Doghouse Rose has proven themselves, time and time again, to be a mighty force in the international punk rock community. From maximum capacity festivals to maximum security prisons, this tireless Toronto four-piece have played everywhere across North America and Europe; sharing the stage with such heavy-hitters as Lagwagon, Teenage Bottlerocket, The Last Gang, The Real McKenzies, The Planet Smashers and The Creepshow (just to name a few). Their ultra-high energy and immersive live show has quickly earned them a rapt and dedicated fanbase built on connection, DIY ethos and a shared passion for positivity and inclusivity. A typical live show features a multitude of flying spin kicks, patented around-the-head-mic-chord-whips and plenty of amped up melodic punk rock mayhem.
(Warning: obligatory pandemic-related backstory to follow) Early 2020 was a particularly hopeful time for Doghouse Rose. They'd just finished writing their new album "The Harder They Fall" and were super excited to get into the studio before hitting the road to tour the record… We all know what happened next. In typical Doghouse Rose fashion, the band decided to roll up their sleeves and release the album anyway. Pandemic be damned! Never mind all the record stores were closed and all the venues were locked up tight, "The Harder They Fall" came out in November 2020 to a tsunami of rave reviews. Upbeat, thoughtful and undeniably positive, the album proved to be a ray of sunshine in an otherwise very dark time. Socially distanced videos (one of which an extremely prudish YouTube deemed to be "pornographic") and virtual concerts followed, putting even more smiles on even more faces. Which brings us to…
The new record!... "
Unlearn
" is the supernatural evolution of Doghouse Rose's sound. Fiercely passionate, fast-paced and wildly addictive, this album delves into the very best of late 90's pop punk with simultaneous nods to Blondie, Blink 182, No Doubt and NOFX while maintaining their signature sonic cocktail. Driving baselines pulsate beside thundering percussion and gigantic guitar hooks while Sarah's vocals can pivot from sultry/sweet to a Brody Dale-ish growl in a fraction of a second. "Unlearn" is equal parts celebration and growing pains, learning to navigate and carve out a place in an unstable world, finding moments of joy, confronting where you stand, facing your own shortcomings and laughing where you can along the way. Recording and tracking was done at Scotty Komer's studio while a throng of talented friends joined in to contribute back-ups and gang vocals including members of The Creepshow, The Anti-Queens, Lime Ricky and DR alums Michael Crusty and Steve Collucci. Scotty's labradane (dog) Pancake also pitched in by providing cuddles and non-stop farts. Needless to say, this a massively epic album and deserves to be smashed into your ears immediately. You'll laugh, you'll mosh…you'll probably pee a little bit.
Sarah had this to say about the new record:
"I can't wait to get this album out into the world! The stars really feel aligned with our band and in our lives right now. I think the timing of this coming out could not be more perfect. Very excited to see what the future holds."
From the press gallery:
"If you're a fan of female fronted pop-punk with teeth, then Doghouse Rose will make for an instant impression. From the get go, it's abundantly clear that front woman Sarah has what it takes to carry and elevate the band to lofty heights."
-
The Punk Site
"The kind of punk that makes you want to rebel and throw your fist in the air, but dance your ass off and have a blast at the same time."
-
Dropout Entertainment
"Harmonies, dueling guitars, high energy, and a glamorous frontwoman, what a killer band!"
-
Canadian Beats
Releases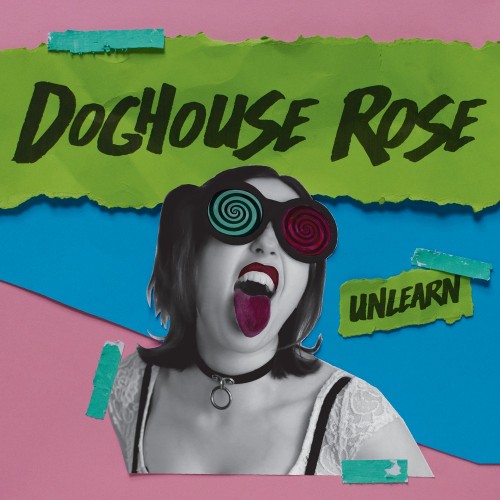 Doghouse Rose
"Unlearn"
STMP188
Listen Now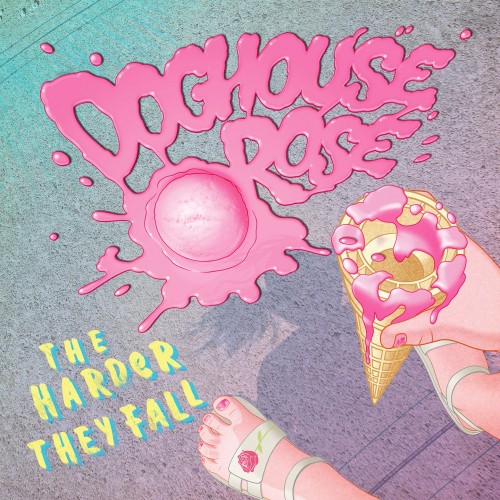 Doghouse Rose
"The Harder They Fall"
STMP165
Listen Now