Brutal Youth play manic hardcore punk rock. They started out with three simple rules: Play it fast; keep it under 90 seconds and don't be precious about repeating a hook… because when your songs are that short people can always just hit rewind and play 'em again. Over a decade later they've broken every single one of those rules.
Energetic, raw, honest, heart on the sleeve punk rock, Brutal Youth have been causing a ruckus for the last 10+ years. Formed in 2010, the band hit the ground running and recorded their first brutally fantastic album, "Spill Your Guts". Shortly thereafter the group uprooted themselves from their hometown of St. John's, NL and moved to Toronto. After settling in to their new digs, Brutal Youth gained attention locally with their lightning-fast sets and blood-soaked high-intensity performances. A bunch of records and touring ensued.
On Rebuilding Year (their 4th long-player) we find the band once again breaking the rules and rewriting their own playbook. 14 songs that range from mid-tempo melodic sing-alongs, to blistering fast knockout tracks (some that even break the 3 minute mark) on a record all about dealing with personal ruination, redesign, & redemption. Rebuilding Year is the Brutal Youth's most well-constructed and cohesive release to date. Tense and brooding about how life can grind you down into nothing, then melodic and resolute to make those necessary changes for the better because like they say "you get back what you put in.
Brutal Youth are like a bowl full of Frosted Flakes mixed with Captain Crunch; they're great, but they'll fuck up the roof of your mouth

"It's too easy to write them off as a fun' band, undeserving of deep analysis; but a cursory look at their lyrics reveal Brutal Youth to be assured and vibrant with a knack for poetic introspection."
–
Dying Scene

"Brutal Youth continue their well honed blend of pop-punk and more hardcore elements, and now, maybe I'm just making shit up at this point, but I feel that while this album fits together better than any before, it also sounds more diverse."
–
Punknews

"This is a band that could write any type of punk under the sun, but consciously remains committed to keeping their footprint as raw and ephemeral as possible."
-
Punksite
Releases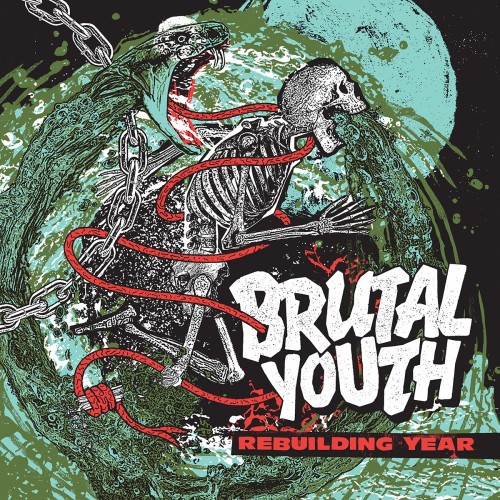 Brutal Youth
"Rebuilding Year"
STMP173
Listen Now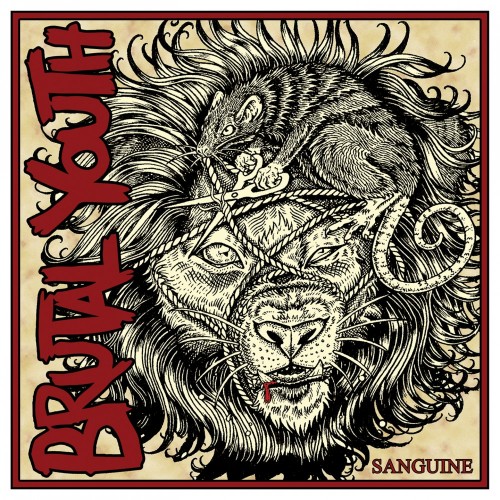 Brutal Youth
"Sanguine"
STMP132
Listen Now