BOIDS: hard-core-pop-core-punk is the name of the game. Stepping on heels and putting their elbows on the table, the band pumps out pumped up punk rock anthems with influences that they proudly wear on their cutoff sleeves… bands like The Ramones, Nomeansno, Minor Threat and all the others they cut their collective teeth on. When they're not busy working on their downstroke or lighting off bottlerockets indoors, BOIDS feel most at home living the van-life: having had the supreme pleasure of playing direct support to The Real McKenzies across Canada and the US as well as supporting The Brains from coast to coast in Canada. For their next trick they'll be heading out as support for CDN-punk icons GOB, while dually sporting a shiny new record.
SUPERBAFRANGO: 13 skull cracking bangers clocking in at 28mins (running time), meaning you've got exactly that long to figure out what the hell it's all about. A follow up to 2013's "We Stalk Each Other Like Animals", SUPERBAFRANGO aims to stand boldly in the face of the evil forces that try to bring us down, and firmly reject them... Just take the to-the-point "Fuck Your Macho Bullshit" or the poppy call & answer "Mole People" for a spin, and see for yourself.
But it's not all gloom and doom kiddies. The spastic RNR fury of "Bless This Mess" is an unbridled celebration of the freaky mess of touring, and the anthemic "Automatic Satisfaction" seeks to tackle the band's LOVE THYSELF mentality, all done while making sure there's a tasteful tongue in a tasteful BOIDS' cheek.
Put it all together, add in a perfectly-timed doo-wop cover (The Silhouettes "Get A Job"), and what do you have? You've got Faith in the 'Frango my friend. That's what you have.
From the press gallery:
"Montreal-based punk rock nerds BOIDS have been tearing up the Canadian punk scene ever since their formation back in 2012…..it's hard not to find something to raise your glass to on this 13-track scorcher "
-
EXCLAIM
!

"BOIDS is the band Fat Wreck Chords has been trying to snag for over a decade with signings like The Flatliners and Dead To Me, but in this case Stomp beat them to it."
–
PUNKSITE
"With the matter-of-factly stated punk rock agenda, BOIDS provide a sound that draws from various punk stylings with plenty of sing-a-long, melodic parts with music fast enough to please any punk 77er."
-
ReadJunk
BOIDS: The way BOIDS was meant to sound.
"Whether it's the whoa-filled "Back in My Arms" or the pub-ready power punk of tracks like "Gamma Rays" and punishing album opener "Hong Kong Candy," it's hard not to find something to raise your glass to on this 13-track scorcher."
-
Exclaim
!
"Fans of just about any kind of punk rock are going to form a strong attachment to Montreal's Boids very early on. Like that friend who changes their fashion every hour and can pull off just about any combination of style, Boids tries on just about every hat in punk rock and wears it like it like their own. The energetic four-piece's full length, We Stalk Each Other Like Animals, combines old-school hardcore thrashers, melodic punk rock mashers with pop-punk hooks for a shockingly coherent, incredibly addictive debut."
- The
Punksite
"Superbafrango is a fiery album, mixing sun-kissed melodies with a snarling sense of fun. It's a little more mature, a little more playful than BOIDS' debut album, We Stalk Each Other Like Animals, a product of the band members starting to mesh as much in the recording booth as much as they do outside it."
-
Vue Weekly
Releases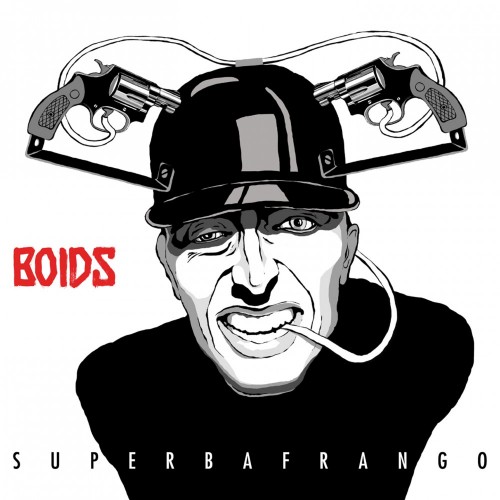 BOIDS
"Superbafrango"
STMP126
Listen Now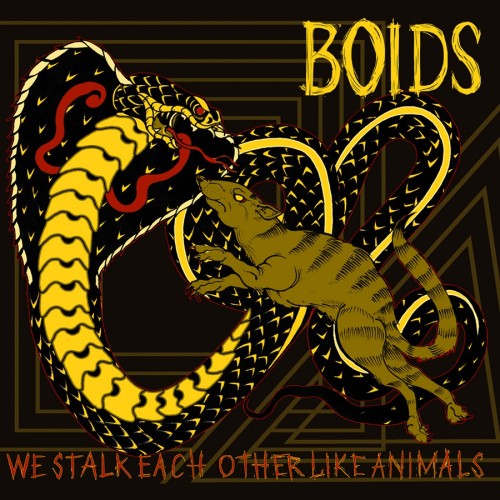 BOIDS
"We Stalk Each Other Like Animals"
STMP112
Listen Now