Bike Thiefs are a chatty post-punk trio that sound like a cross between Parquet Courts and a late-night conversation with Charles Bukowski.
Comprised of bassist Kris Pandierada, drummer Andrew Fasken and guitarist/vocalist Marko Woloshyn, Toronto's Bike Thiefs absorb music as quickly as one would expect from a group of millennial audiophiles. Pandeirada cut his teeth producing hip-hop beats in his basement; Woloshyn holed up in his room wringing the ink out of Leonard Cohen sheet music; Fasken immersed himself in the world of 2000s punk rock while booking shows and playing in a handful of hardcore bands.
Over the past few years, Bike Thiefs have refined their cool cocktail of speakeasy vocals, slashing guitars and primal rhythms into catchy post-punk anthems. They've kept busy touring across Canada and the United States, opening for various international acts including Wavves, Antarctigo Vespucci (Jeff Rosenstock & Chris Farren) and The Dirty Nil.
Bike Thiefs signed to Stomp Records in 2020 and are releasing their debut full-length album this fall. It was recorded with Josh Korody (Dirty Nil, Weaves, Dilly Dally) at Candle Recordings in Toronto.
Releases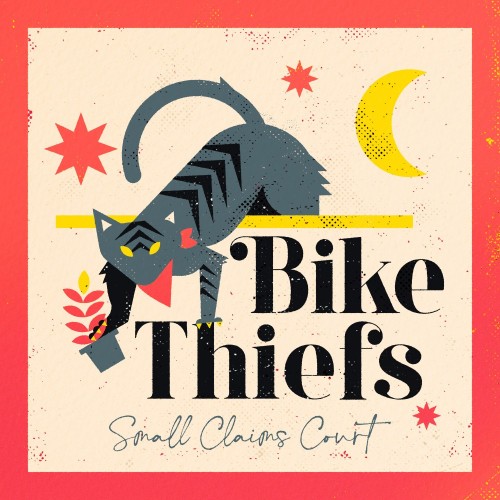 Bike Thiefs
"Small Claims Court EP"
STMP182
Listen Now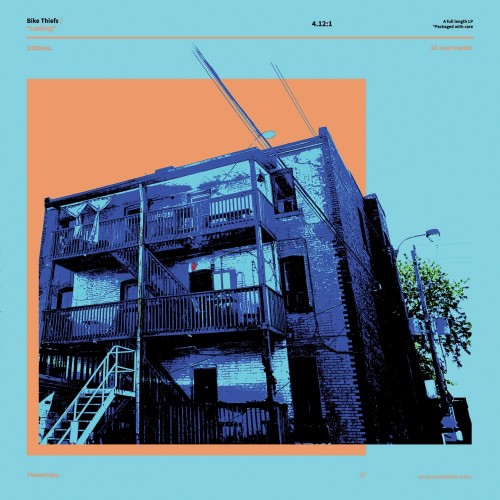 Bike Thiefs
"Leaking"
STMP163
Listen Now
Video
Connie's Got a Brand New Phone