Named after Israeli fusion artist/producer Badawi's 1996 release – which pays homage to nomadic Arabic poet tribe the Bedouins – power trio Bedouin Soundclash formed in 2001 at Queen's University in Kingston, Ontario. Unlike most musicians who try to mimic their musical idols, Bedouin Soundclash likes to forge its own musical path creating music that embodies each member's personal and diverse musical preferences. With a seductive combination of lead singer Jay Malinowski's soulful, melodic wail and hypnotic rhythmic guitar grooves, Eon Sinclair's deep dubbing bass, and Pat Pengelly's driving heavyweight rhythms, Bedouin Soundclash creates its own innovative fusion of Reggae, Rock, Punk and Soul – taking chances and pushing hard at the boundaries that separate musical genres – resulting in a fusion of music the band can truly call its own.

In 2002, after being together only nine months, the band recorded its debut album Root Fire. Combining elements of dancehall, hip-hop, dub, reggae and R n' B with elements of punk and electro, Bedouin's musical fusion caught the attention of audiences and press across Canada. Being heralded as "one of the best albums [we've] heard lately" by Exclaim! Magazine, the remarkable
buzz about the album release created a great deal of anticipation as to what was to come for the dynamic threesome.

Determined to disperse its musical vibe, Bedouin Soundclash spent the next two years of its youthful musical career touring extensively across Canada, sharing the stage with genre greats The Slackers, Burning Spear, Vernon Maytone' Buckley, and renowned originators of Ska, The Skatalites.

Settling in Montreal in 2004, Bedouin Soundclash began work on its sophomore album Sounding A Mosaic. Produced by Punk-Reggae legendary bass player Daryl Jenifer of Bad Brains, Sounding A Mosaic brought Bedouin Soundclash to the forefront of the Canadian music scene, as well as a deal with uber-cool U.S. label Sideonedummy. Re-released nationally in June 2005, the album exploded on commercial radio and video stations across Canada with the hit song "When The Night Feels My Song". As the #5 video on MuchMusic and the #2 most played track at Canadian radio (giving Nickelback's "Photograph" and Green Day's "Wake Me Up When September Ends" a run for their money) it remains Top 5 at Hot AC, Top 10 at CHR, Top 20 at AC and Top 40 on Rock
formats. The song is featured on the Atticus compilation series Atticus 3 and continues to receive plenty of radio support from BBC Radio One in the UK where the trio just wrapped up a successful tour including a pit stop in Liverpool to record "New Year's Day" with legendary producers Ian Broudie
and Steve Harris (U2, Echo and The Bunnymen, Dave Matthews Band).

In December 2005 the Stomp Records recording of Sounding Mosaic was certified Gold and by November 2007 it was certified Platinum. We're super proud to have released their first two albums and to have worked with this great bunch of buds through the early years of their career.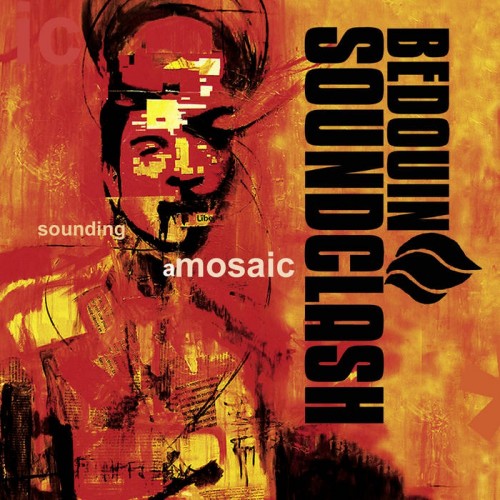 Bedouin Soundclash
"Sounding A Mosaic"
STMP043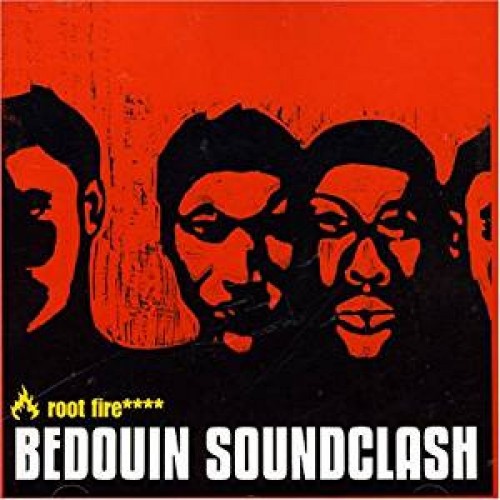 Bedouin Soundclash
"Root Fire"
STMP034